"I have been using Expert in Mind for years now! The Experts are professional and reliable and provide in-depth reports prepared for court litigation. Expert in Mind always provide excellent customer service and go the extra mile and for this reason, I am a regular service user!"
LEENA JANGRA – 25/08/21
SOLICITORS AT MERTON & SUTTON SOUTH WEST LAW CENTRES

"I regularly make enquiries with Expert in Mind for expert availability and I have always found the enquiries team to be extremely helpful. They always provide a rapid response to my enquiry and provide all the information I require. I'm always very happy with their service."
JESSICA DRISCOLL-WARD – 27/05/2021
LONDON BOROUGH OF BARKING AND DAGENHAM

"As a solicitor in the legal field, it is important to have access to medical experts who can provide medico legal reports on short notice under legal aid rates. I have been instructing Expert In Mind now for many years. They are always fast, efficient, have a wide range of experts and the reports prepared are always to a professional standard. The staff are both friendly and always respond to any query efficiently. I would highly recommend them."
KAM DHANJAL – 27/05/2021
J D SPICER ZEB SOLICITORS

"As ever the excellent quality of the reports combined with the efficient and helpful provision of information and those reports in a timely manner have been of enormous assistance in the case management of our work.
I would have no hesitation in continuing to use Expert in Mind in the future and would recommend both the experts and service to colleagues and other firms."
PETER HARRIS – 07/06/2021
HARRIS TEMPERLEY LLP SOLICITORS
"I routinely use Expert in Mind for expert assessments. I have found them to be efficient and timely with requests for assessments. They have a broad range of experts who produce excellent assessments and are always on time with Court filing times."
SABINA MAHMOOD – 07/06/2021
GARY JACOBS & CO LTD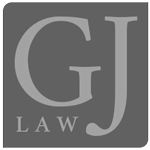 "I think Expert in Mind provide an excellent service. As a firm which does largely legal aid work (on fixed fees) it is very helpful to have an organisation who do the "leg work" for you. They have a large database of experts and I have found the quality of the experts provided extremely good and the service from Expert in Mind exceptional."
JOSEPH HARRINGTON – 07/06/2021
HARRINGTONS SOLICITORS

"Both myself and my team of clinical negligence practitioners have used Expert in Mind for a number of years. We have always been impressed by the professional and knowledgeable administrative team who are always there on hand to make suggestions and ensure that reports are received as quickly as possible. They have a wealth of experts who are extremely experienced in their relevant field who provide clear and concise reports. I would not hesitate to recommend Expert in Mind to other practitioners."
CLARE MILNE – 22/06/2021
GIRLINGS SOLICITORS

"Finding an appropriate expert can be time-consuming while dealing direct with that expert can sometimes be difficult!
I have always found Expert in Mind to be prompt, efficient, pleasant and helpful. It has made finding and dealing with experts so much easier."
ALISTAIR BANKS – 14/06/2021
EDWARDS DUTHIE SHAMASH