Dr. Ramya Mohan
Qualifications: MBBS FRCPsych
Expert Type: Child & Adolescent Psychiatrist
Specialities: ADD, ADD (Diagnosis), Addiction, ADHD, ADHD (Diagnosis), Alcohol Misuse, Anxiety, ASD, ASD (Diagnosis), Aspergers, Aspergers (Diagnosis), Attachment, Autism, Bereavement, Bipolar, Brain Injury, Capacity, Chronic Pain, Clinical Negligence, Cognitive Disorders, Cultural Diversity, Depression, Drug Misuse, Drug/Alcohol/Substance Misuse, Eating Disorder, Fabricated Illness, Family, Global Family Assessment, Historic Sex Abuse, Learning Difficulties, Learning Disabilities, Mood Disorder, Munchausen, Neglect, Neuropsychiatric, Non-Accidental Injury, OCD, Pain Management, Perinatal, Personal Injury, Postnatal Depression, Psychosexual, Psychosis, Psychosomatic, PTSD, Risk, Risk Assessments, Schizophrenia, Second Opinion, Self Harm, Sex Change, Sexual Abuse Victims, Stroke, Substance Misuse, Testamentary Capacity, Tourettes, Trauma, Victims of Torture,
Location: KT6
Travel Distance: 25 miles
Funding Types: Private, Legal Aid,
Languages: English Hindi Tamil Telegu Urdu Kannada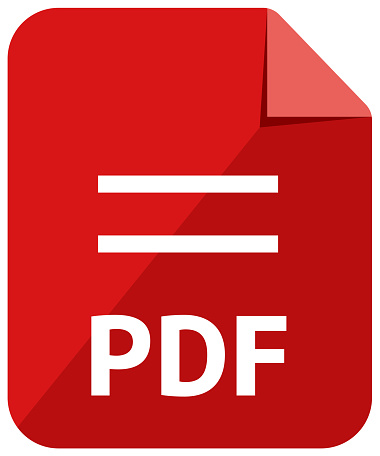 Download Dr. Ramya Mohan's CV
Biography
Dr. Ramya Mohan is a senior NHS Developmental Consultant Psychiatrist, Medical Educator, Music Composer, trained Singer, exhibiting Artist, invited Author, Orator and Humanitarian working across Asia and Europe for international Community Development.
An alumna of Bangalore Medical College (India), Ramya completed her MRCPsych as a trainee with South London and the Maudsley on the Guy's, King's and St .Thomas hospitals training scheme. Following her sub-specialisation on the Great Ormond Street/Royal London training programme, she was awarded a board-certification in Child and Adolescent Psychiatry through the London Deanery. She has worked as a Consultant Psychiatrist (CAMHS,Developmental Neuropsychiatry and Learning Disability of childhood and adolescence) on the NHS since 2008, with Oxleas Partnership, Surrey and Borders Partnership and Sussex Partnership NHS Foundation trusts. She is trained in the ADOS, 3Di, EMDR and Mindfulness and holds a clinical certificate from the British Association of Psychopharmacology. Her special interests and expertise are in the areas of CAMHS Neurodevelopmental Psychiatry, co-morbidity with physical health difficulties (Paediatric Liaison) and Child and Adolescent Psychopharmacology.
As a Qualified Educational Supervisor and Medical Educator (KSS Deanery), Ramya is actively involved in teaching medical students and postgraduates on the NHS . She supports Psychiatry and CAMHS trainees as a specialty champion for Child and Adolescent Psychiatry (Health Education England) . She is visiting faculty for the College of Counselling and Psychotherapy Education, London. She is the founding executive committee member of the Association of Child and Adolescent Mental Health India hub.
Ramya has been the invited teaching faculty as part of a UK-India mental health training initiative in 2020 (A UK-India voluntary sector collaboration). She has extensive experience in international community development (in the context of the UK and Indian healthcare systems/communities) and contributes her expertise actively to the voluntary sector across the UK and India.
Dr Ramya Mohan's research interests include the cognitive neuroscience of creativity and psycho-oncology. The Royal College of Psychiatrists UK have commended Ramya as a global pioneer in amalgamating Creative Arts and Neuroscience for youth and societal development, awarding her a fellowship for distinctive contributions to world Psychiatry (2018) and shortlisting her nomination twice for the Royal College of Psychiatrists 'Communicator of the year' national awards in 2019 and 2020.
Her original work has pioneered a global movement in integrating music and the creative arts with Psychiatry for optimal mental health across the west and the east over the years. Her internationally acclaimed neuroscientific therapeutic technique CAPE: Creative Arts for Processing Emotions® has dedicated users across the globe.
Alongside being an NHS CAMHS consultant and initiating clinical CAMHS work in India with her home community, Ramya is the Medical Director and Creative Head of I MANAS London, a trail-blazing organisation with and established body of globally acclaimed work in integrating Medicine, Music, Art, Neuroscience and Ability in societies through high-impact events, global projects and large-scale media awareness work in the UK and India.
Described as an accomplished polymath by thought leaders, Ramya's repertoire of invited talks, music, art and oratory on a prestigious world platform includes TEDx, The United Nations UNGSII SDG Champions conference, The High Commission of India UK (Cultural wing), The houses of Lords and Commons, Mental Wealth Festival, world media (BBC, Aaj Tak/India Today, Huffington Post etc.) and some of the world's top Universities, schools, colleges and hospitals.