Happy Birthday to us!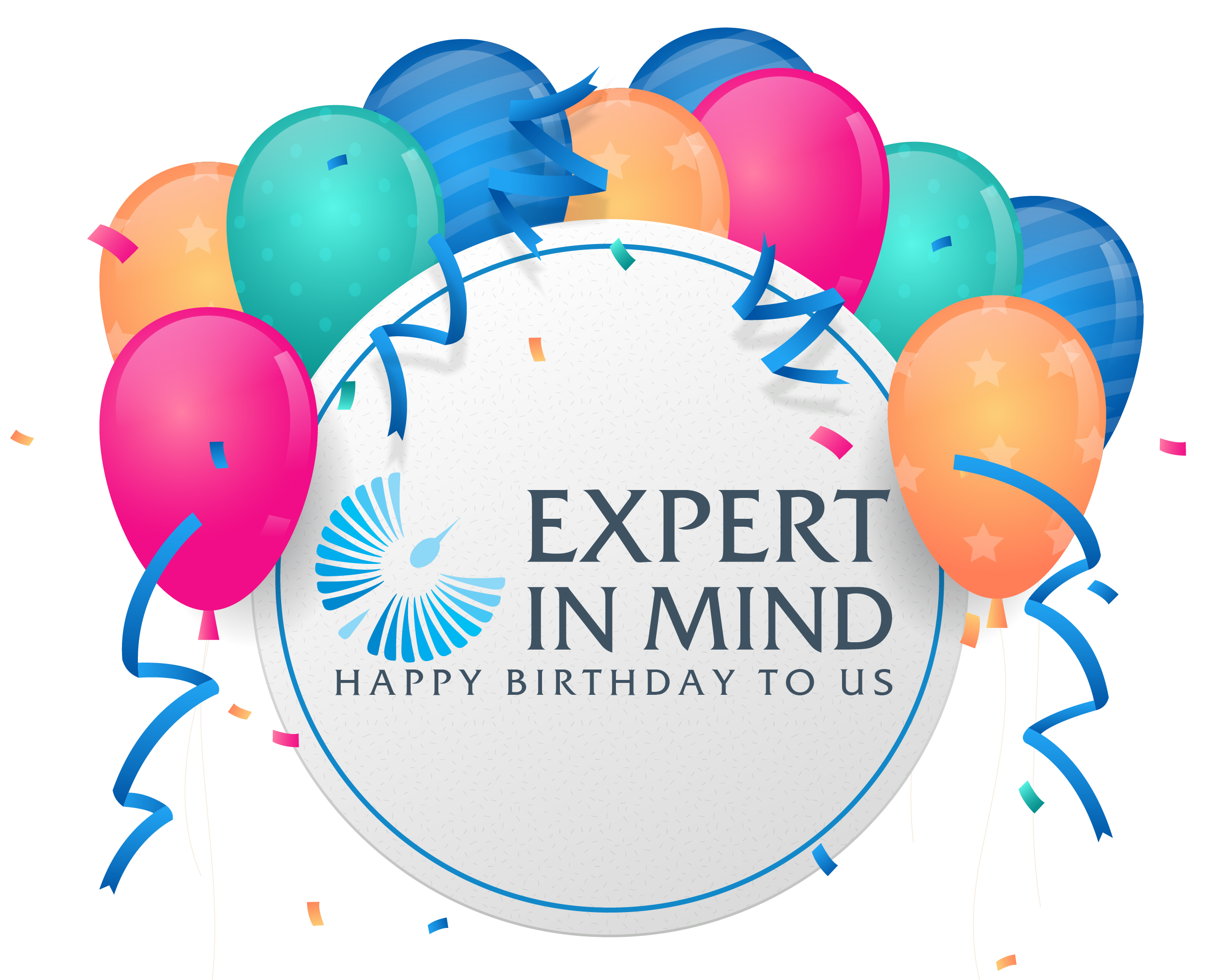 Happy Birthday Expert in Mind!
May 2020 sees Expert in Mind celebrate its 12th year in business which brings a time for reflection at all that we have achieved and more importantly, a time for us to share our birthday celebration with you. Because now more than ever, while we might be apart, we are all still working together.
The COVID-19 pandemic has certainly made everyone at Expert in Mind reflect. We have seen some bumps in the road previously however this pandemic has certainly required some adaptation of how we work however, with the right team anything is possible!
It was 12 years ago that Expert in Mind was born in the spare room of our company director Zofia. Since then, the business has gone from strength to strength moving from Zofia's spare bedroom into a new office which we then needed walls knocking down a year later so we could expand our team further into a bigger space. With a team which is now five times the size it was six years ago and having built on many relationships with the firms and Experts that we partner, we're able to fulfill our values of being friendly and approachable ensuring our professional yet personal service.
Over the past 12 years at Expert in Mind, we're incredibly proud to have received a number of high-profile nominations and prestigious awards. In 2018 Expert in Mind were thrilled to receive nominations for the Business Excellence CEO of the Year Award, Personal Injury Medicolegal Provider of the Year Award and also win the Expert Witness Awards 2018.
In 2019 our Company Director Zofia stood proud as finalist for the Business Women of the Year Awards. Not only was she a finalist, she was chosen to be one of eight finalists from a total of 500 nominees across the UK! Our Business Manager, Sophie proudly attended the 2019 Personal Injury Awards following her nomination as a finalist for Young Achiever of the Year.
It might be an uncertain time for everyone but at Expert in Mind, we're looking forward to what the next year has to bring as we continue to grow and do what we do best by providing those in the legal profession who require reports from our highly esteemed Psychiatrists and Psychologists! We are also excited to be working with our chosen charity of the year Combat Stress and look forward to raising money for them through several challenges as a team.
Watch this space…