Let's Combat Stress and March in March
Our chosen charity for 2020 is Combat Stress – the UK's leading charity for Veterans' mental health. They help former servicemen and women deal with trauma-related mental health problems which include anxiety, depression and post traumatic stress disorder (PTSD). The support they provide is to Veterans from every service and every conflict over the phone, online, in the community and at their specialist centres. The demand is growing and our donations are vital funds enabling them to help change lives and give those suffering, along with their families, hope for a better future.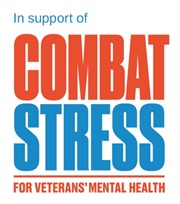 Working in the Mental Health industry, the team at Expert in Mind see first hand how difficult it is for those who deal with illnesses such as anxiety, PTSD and depression on a daily basis.
We are therefore raising funds and making donations of our own to help them continue changing the lives of those who have served our country. Our first fundraising events are next month and we can't wait! We will be attending their annual black tie dinner in London and taking part in the challenge March in March!
March in March is a 10 mile run or walk on any day in March, anywhere at anytime and is being completed by individuals all over the country! The Expert in Mind team will be completing their 10 mile walk on the 28th March 2020 from the Cooden Beach Hotel to the Fisherman's Huts in the old town of Hastings with a few loops on the way – watch this space to see how we get on and please sponsor us if you can, every penny helps!
https://www.justgiving.com/fundraising/team-expert-in-mind